This wonderful boy arrived at about 1:15 PM at Long Beach Memorial Hospital by Cesarean section to the joy of his parents, Tammy and Josh. He is a big fellow! 9 Pounds 6 Ounces. 21 inches. Apgar 9/9 Without further words, here he is, followed by a brief description of his parents and some of the context.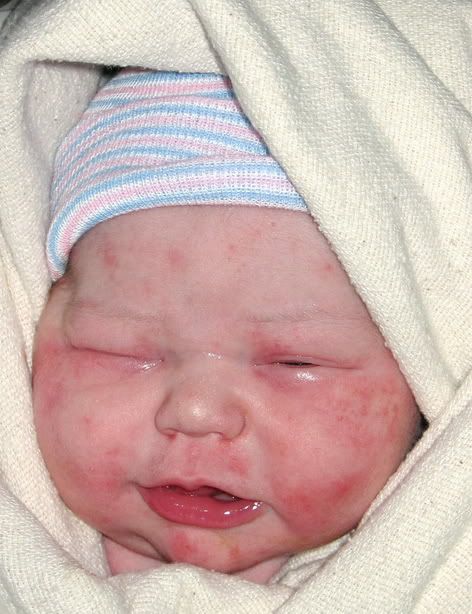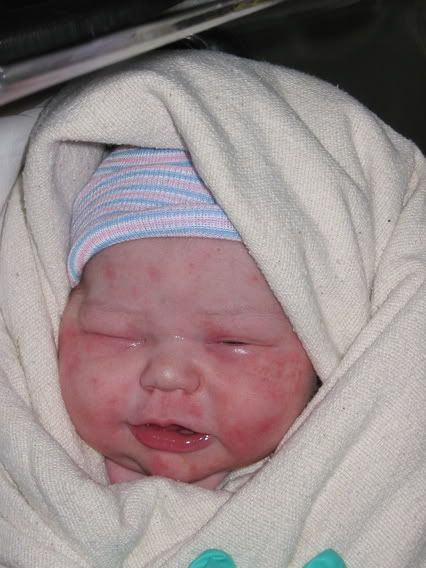 Lin tells me that the blotchy red eruption disappeared within an hour or two. Myles appears to be a happy camper and he received a warm welcome. Lin and I drove in to Long Beach in separate vehicles to join Tammy's mother, Cher, in the waiting room. Josh soon appeared and changed into paper greens. He was wearing a picture of Myles as seen on a sonogram, much earlier.

I have not had the chance to see Tammy and tell her what a wonderful little guy she brought into the world, and I have learned, as a grandfather of 9, that women don't necessarily relish their post-natal pictures.... hence, by way of an introduction to those who don't know them, here is a picture taken of Josh and Tammy in 2003, before their marriage.




In due time, we were invited to dinner at Il Fornaio for some great news. Tammy was expecting. The news was delivered by the waiter, beneath a covered tray, opened to reveal a bootie. I believe it was blue. Then, there was the great name hunt....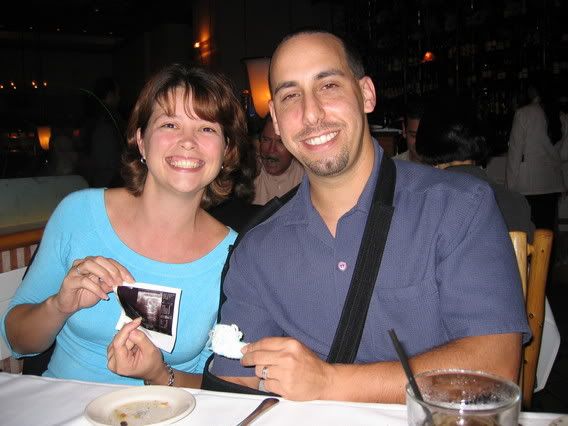 And then, as sthis story goes, this genius pressed the wrong button, making the entire photobucket page disappear after..... oh.... 3 hours work. Time to go save lives. I will begin again. I want to see what disappeared into cyberspace. Perhaps it can be reconstructed.... a Potassium of 7.8 calls.....