Contrary to my fears of hours of fiddling for naught, photobucket hung on to the precious photos, allowing me to continue my bragging and boring, and, lest any of you worry, the 7.8 Potassium was probably laboratory error, and the patient is on her way home after repeat labs and treatment.

The announcement was followed by a disclosure of the pregancy to all interested parties, including Zachary Bjursten, not yet 3, who was told that he was going to have a cousin in the future. Someone asked him what the baby should be named. "Elmo," he replied with no hesitation. Well, it could have been "Clifford." This is Zachary.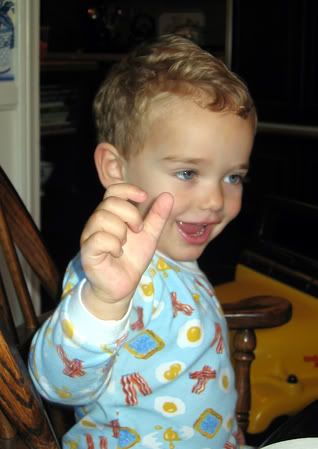 Gradually, and predictably, the presence of the new cousin became incontrovertible.




One day, following an ultrasound at the obstetrician, the following photo arrived: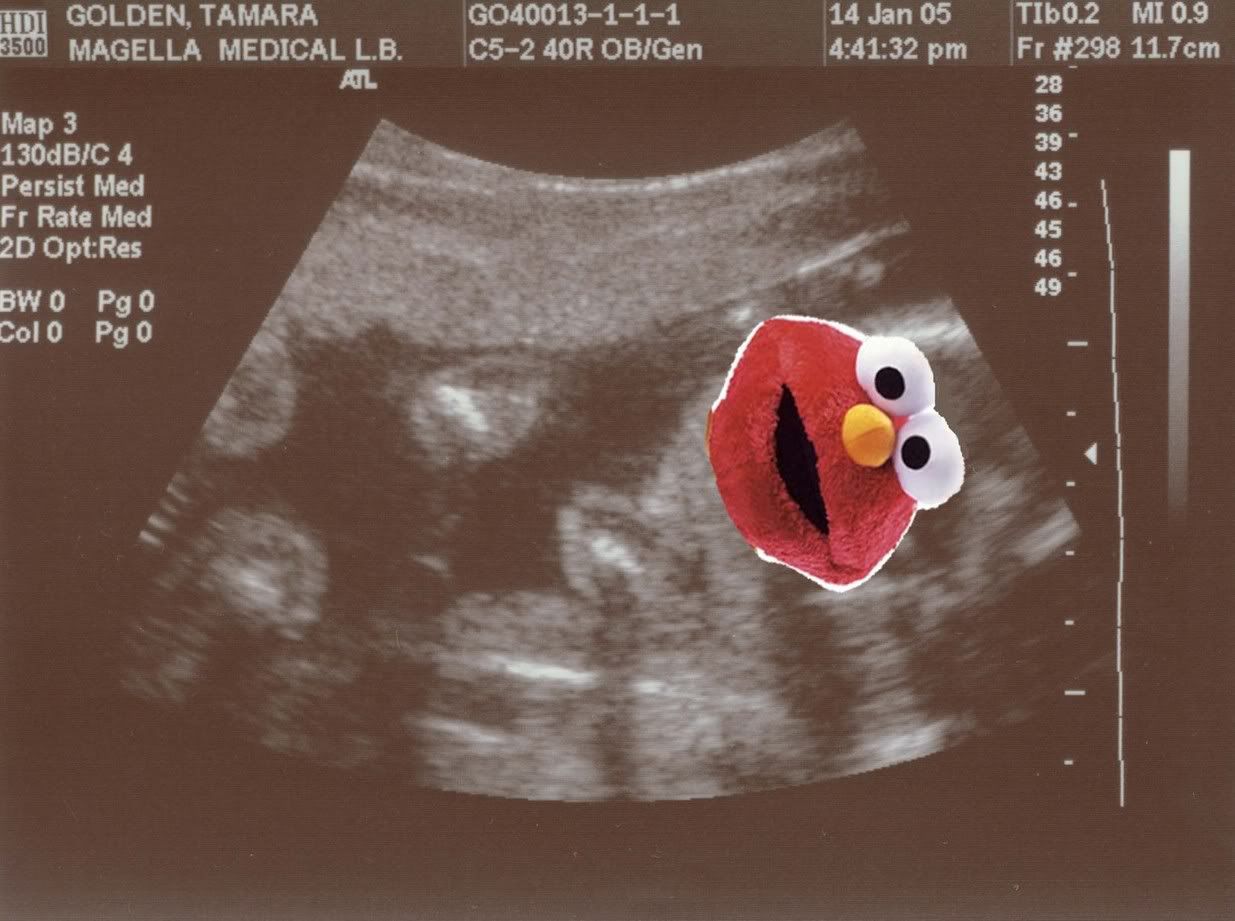 Maybe, Zachary was correct. Only time would tell. The sex was identified and the name was chosen.

This takes us to the waiting room and Tammy's mom, Cher, joined by Lin, and then Josh, in greens.




Josh quickly left for the delivery room and fifteen minutes later, the nurse, Josh and Myles emerged. The rest is history. We all hope that Zachary is not disappointed. We're all thrilled!