I was in my second year as a medical resident at the Kaiser Hospital in Oakland, California. I was living in Oakland, 325 Forest, just at the border of Berkeley. I was on call at the hospital, and slept there overnight, when I got a call from my wife, Sally, so I jumped into my 1957 Volkswagen and drove rapidly. She was in labor. Within a short time, we had our second son, Geoffrey. No middle name, and an English spelling. He was quite long and slender. Painfully thin, I thought. Ten days later, I thought he looked like the poster child for Care.




08/06/1965 Cleveland BROWNS 24, All-Stars 16. He won't remember it, but maybe Sally, his mom, will. He was lying on my stomach, asleep, when the All-Stars scored, and I shouted, forgetting the 10 day old asleep on his daddy. What a great Moro reflex, and a very loud squawk, as I was reminded of my priorities. Within a month, Sally and I had moved to 4026 Stevely Drive, in Los Angeles, and I started my renal fellowship at Cedars-Sinai Medical Center. We couldn't have known that 27 years later, Geoff and Jeanie would go to Cedars for the birth of Jake.




He just got cuter and cuter! At one year, this was a picture of a birthday celebration.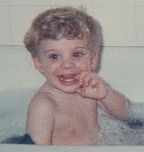 Blond curls and blue eyes, and a really sweet disposition.




He just got handsomer and handsomer!




Then, he met Jeanie, after the University of Washington and Law School, and the next we thing knew, he had followed his brother, John, into the Attorney's Office at Los Angeles County.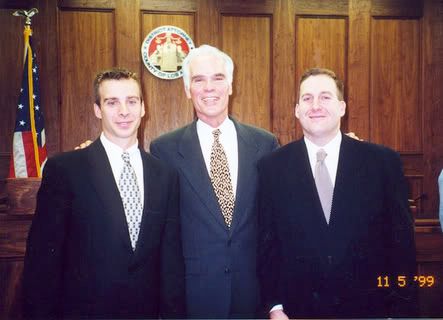 It wasn't long before we were invited to the first birthday celebration for Jake.... the Chu Tol.




And in no time at all, along came the gorgeous, Jessica.




He is one guy I don't get to see enough of. He's the only son who has beaten me at tennis! He's so fast, when his knee isn't gimpy! I'm holding my old letterman's sweater in trust, as he beat me about 15 years ago, for the sweater. Maybe it was longer.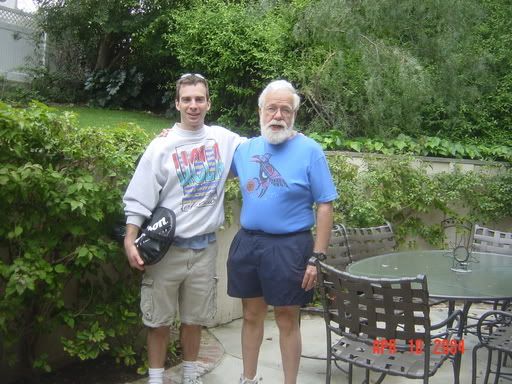 In the meanwhile, there's nobody I'd rather see a ball game with, and he got me my #51 Ichiro Suzuki Mariner's jersey!




So, this guy, really "Built to Last," is my number 2 son in chronology, number one in writing and as sweet a guy as there is. Tomorrow is your day, and what a father, husband, deputy DA, tennis player, Mariner's fan and just all around empathetic guy. I'm so proud of you. Happy Birthday, Geoff!