What do you do when you have seven children, nine grandchildren, and you are part of so many overlying family groups? My wonderful wife has solved this problem by having Two Thanksgivings! Of course there's the real one, but when some children are in Northern California and Nebraska, and they are all married with their own sets of in-laws, and everyone wants to get together, and they all are working on consuming careers, or school, or have little children and can't travel, so we have a local Thanksgiving which takes in 5/7 children and 7/9 grandchildren, and that's what we did yesterday.

Lin relied on our local fancy supermarket, Gelson's, and the dishes concocted by our guests, and the help of the faithful Conchita, and we had a real feast. My contribution was making coffee, and taking a few photos though I didn't take nearly enough.

The most notable omissions were those who weren't there.... daughter Laurie and husband, Matt working away and studying in Lincoln, Nebraska, and Becky, Peter, Haley and Zachary, who were in Larkspur.

So a few picture highlights are in order, as the little ones are growing so fast.

Fall in Southern California is not like fall in the Midwest or the East. About the best we can do is a very brief show of color, like this one outside of the dialysis unit in Santa Ana.




Haley and Zachary Bjursten were here for Halloween when this picture was taken. Lin will be going up to visit them for four days starting this Friday, right after the real Thanksgiving. I'll be working and soaking up football and basketball, guilt free.




Kayla and Samantha Williams inside the playhouse about 3 weeks ago, before they attended a play.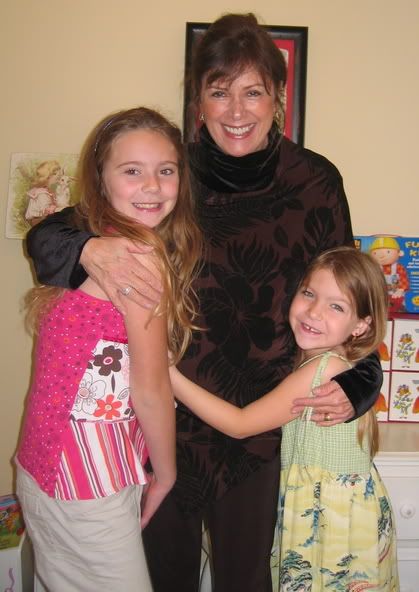 Myles Joshua Golden, cutting four teeth, but remaining in good humor.




Geoffrey Robert Lewin (Little Geoff), son of John and Sheryl, automobile fanatic, at play. He has proclaimed his right to John's 911 (My old 1969 911 S Porsche that John has) AND my Torshia (which he calls "571".) In the meanwhile, he has something on a smaller scale.




Jessica Gabrielle Lewin, daughter of Jeanie and Geoff. Gorgeous!




Jake, Jessica and Geoff.




Dirk, John and Little Geoff.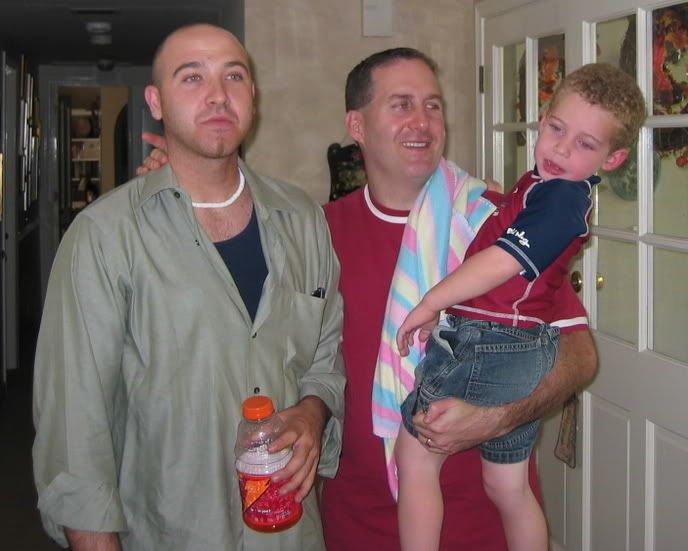 Happy Thanksgiving to all. I feel like a very lucky man.