Day 2, Monday - At Sea, Bound for Halifax Day 3, Tuesday - Halifax
Day 2, Monday – At Sea, Bound for Halifax
Gray and overcast. A quiet day. We eat an uninspired breakfast at Windows, the big restaurant. They're afraid to burn the bagels and the bacon. Everyone is afraid to burn the bagels and the bacon. I like them charred. The croissants don't look like they're worth the calories, so I pass. Londa, from the Dominican Republic, is a pleasant waitress. The coffee was better, yesterday.
We register for 4 days of tours and then it's lunch time, and they have run out of spacing for couples dining. We end up sharing a table with Mary, David, Karen and Ginny, all from…. Are you ready for this…. Lincoln, Nebraska! And they were so very nice! Karen works for the Engineering School at the university, and Ginny, a nurse, runs a community college nursing program. We talked about health care and the Midwest as a great place to raise children, and the disparity in the cost of homes on the West Coast. It was a very nice lunch.
We had a wonderful dinner at the Shogun Restaurant with sushi and sashimi. We finished the night watching the NCL Broadway Review with Singers and Dancers
Day 3, Tuesday – Halifax, Nova Scotia
The sky is gray as we enter the harbor at Halifax, the second largest natural harbor in the world, second only to Sydney, Australia. We dock at the famous Pier 21 and I wonder just where my grandfather entered Canada. He died before I was three years old, and I never really got a good enough history from my grandmother or my mother. They did mention St. Johns and Halifax before they moved to Montreal, where my mother was born. I could imagine the young John Rosenberg arriving in Halifax, under gray skies, starting a new life in Canada.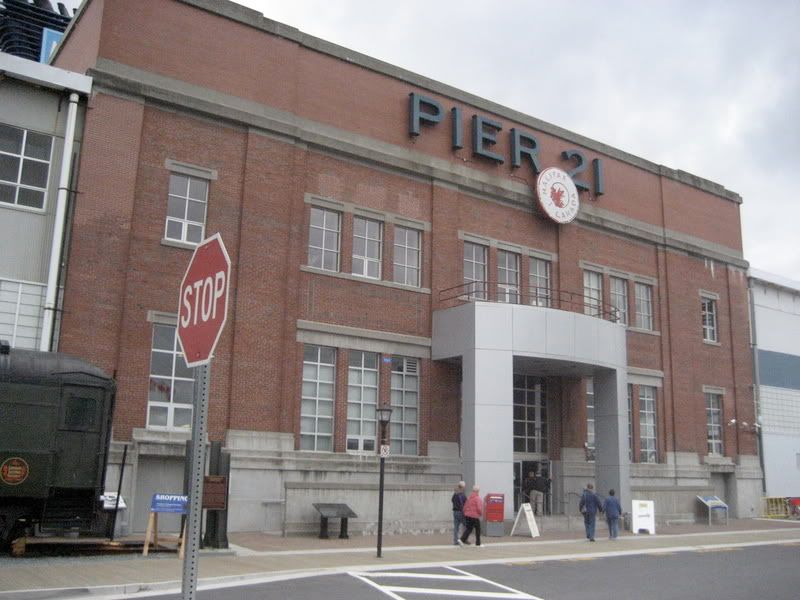 (
Many photos follow including a spyshot
Collapse
)
Current Mood:
Happy