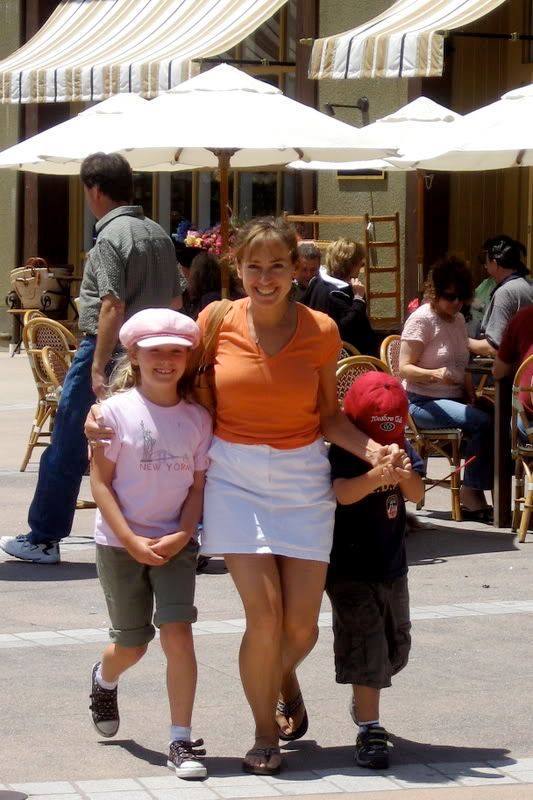 A link to Live Journal and my sub-album on our recent vacation

How nice of Xjournal to whip it all together.

I took no photos of our visit with the Knapps, but as always, it was fabulous. We should have a dedicated table at the Harris Ranch.

The slide show begins with a Raiders' sign that was in Berkeley, on the I-580 as we approached the Richmond-San Rafael Bridge, then the Bridge and the gateway to Marin County, and San Quentin Penitentiary.

We met Becky, Haley and Zachary outside a French cafe with fabulous sandwiches. Zach had his High Tech Burrito, next door.

There are photos of the kids racing around the redwood deck, and a couple of deer that I shot from the car.... WITH MY CAMERA! A surprise to me, but common enough in the wilds of Marin. Front lawn!

A fabulous time with great kids! Then a farewell dinner at Sushi-Ran as a present for our baby sitting. Sorry, no pictures.