As part of their journey from Castaic to Santa Ana, my granddaughters, Kayla and Samantha stayed overnight with us, sleeping in the "magic bed," which folds up into the wall, yet somehow is very comfortable, watched Harry Potter and the Sorcerer's Stone, and took a tour of my garden. They were very impressed with Kong and agreed to pose with the sunflower.


Kong Hybrid was a Burpee seed that I planted along with Mammoth Russian and Sunzilla, in an effort to grow a giant sunflower, in a container. How high would it go in a container? How large a container would I have to use? Would it survive my first two weeks of each month schedule and could I throw other seeds in for variety and interest?

Kong is tough! I tried a microirrigation system hooked to a timer and a faucet off the patio right next to our bedroom and tried a trial run. The tubing didn't secure easily in the potting soil and I didn't tape it into place. Also, the connections to the faucet leaked when the faucet was turned on, so I gave up on the idea of automatic watering while we went up to visit the Bjurstens for four days.... four very hot days!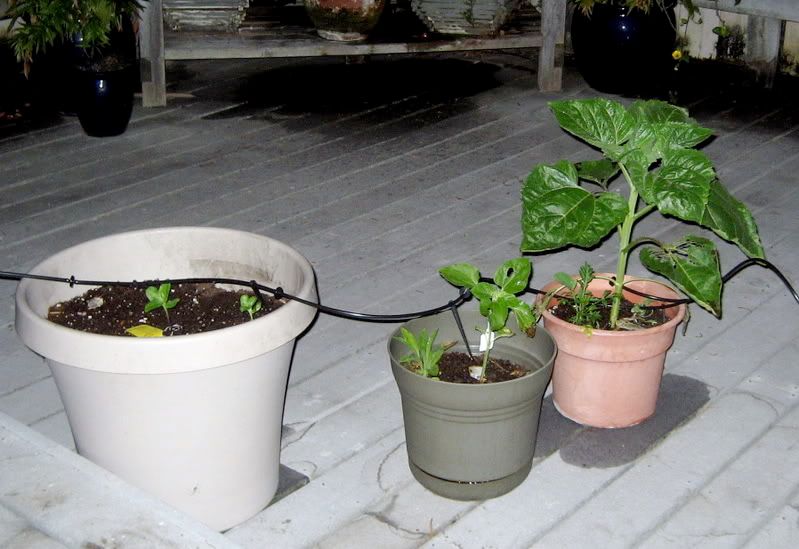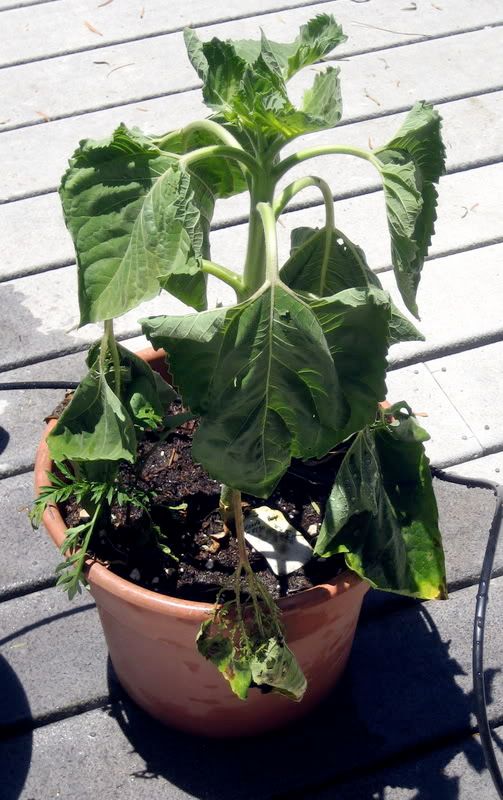 It seemed like all was lost, or nearly lost, despite our househelper, Conchita, who watered the sunflowers in the middle of that four day vacation. We returned to a droopy plant. Of course, rehydration is my middle name! After watering the plant, it was back in 4 hours, and the results are most pleasing.

This is the view of the patio off our bedroom, and what I see first thing in the morning when I throw open the drapes.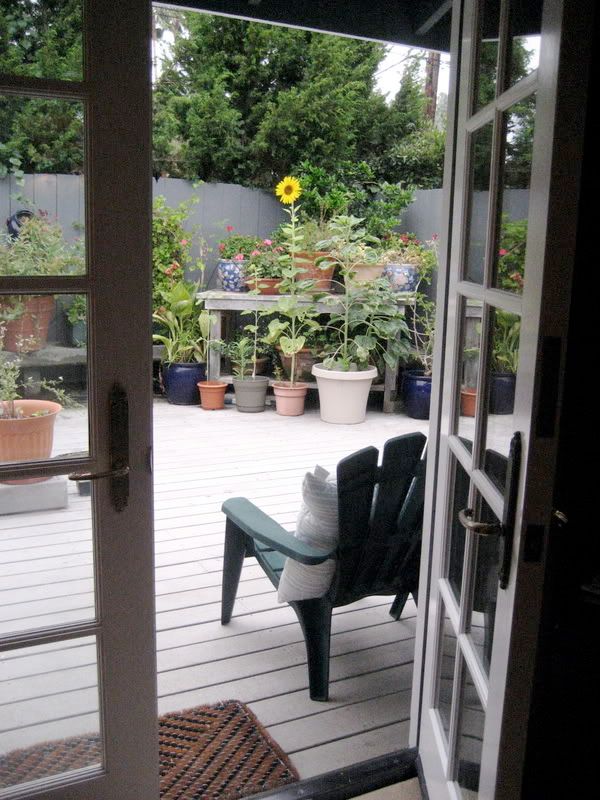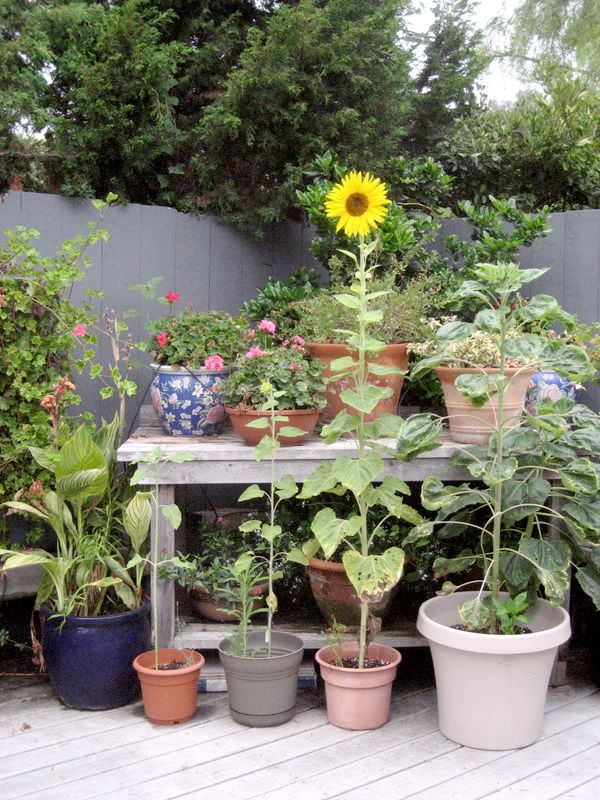 As we will be leaving for Minnesota and Nebraska in nine days, and Conchita is vacationing in El Salvador, I will try to recruit a neighbor for a watering task at the three day point. I have tomatoes at risk, as well.

The tribulations of a very amateur, part-time gardener.