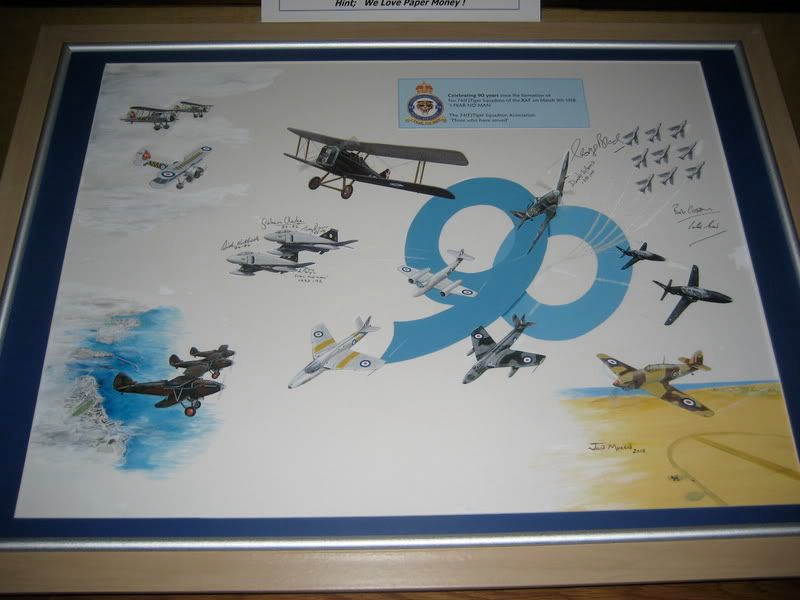 Warwick is in the Midlands, adjacent to Leamington Spa, I now know thanks to
percyprune. The meeting is traditionally held in Stratford but due to renovations at the hotel it was switched. To avoid the effects of jet lag, we left from Los Angeles on Wednesday evening at 19:00 via American Airlines, and, thanks to Lin's maneuvering with our AAdvantage points, in business class. I had taken the two books by Bob Cossey with me and used the flight to refresh my memory of the career of Wing Commander John C. Freeborn, D.F.C., the subject of "A Tiger's Tale."

Bob Cossey, secretary of the Association had informed me a year or so ago that I had been nominated as an associate member by John after we had exchanged letters for more than a year. Live Journal and
percyprune were the means of connection and our correspondence has been a source of pleasure and information.

The Tigers were due to check into the hotel in the afternoon and the first event was a business meeting. The lounge was filled with distinguished appearing men some of whom were wearing navy blue shirts with an RAF squadron shield emblazoned with a tiger's fierce head and the motto, "I fear no man." It was not a time for an associate to be timid! And, call it fortuitous or perhaps vectored in by unconscious forces, the very first Tiger I approached was none other than Bob Cossey. Immediately, I felt as though I was a most welcome and anticipated guest. I now discover that I'm repeating myself and have covered this meeting in a previous entry And, to read more about the Saturday Association Banquet, there is also a previous entry

This entry, then will link to photographs of the evening, and I must add further details of the man on my left, Doug Tidy. No one need speak for him as he has written a wonderful history of 74 Squadron, "I Fear No Man." Doug has also written an informative article, "Myths of the Battle of Britain."
"Slideshow"