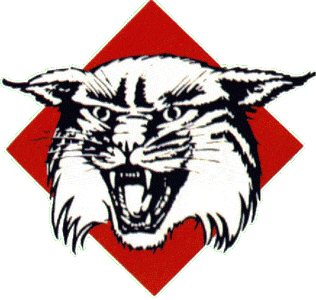 "....Curry says he's returning to Davidson next year

ESPN.com news services (3 hours ago)
Davidson star Stephen Curry said on Sunday he will return for his junior season."

This bit of a news is a mere footnote, as the Bruin crowd cries, "One More Year!" and

In case you haven't been watching "March Madness," and specifically, the near upset of number 1 seed, Kansas, by Davidson College, this may not be big news to you, but it'v very big news to me. You see, this 6' 3" 180 pound kid scored 40 points against Gonzaga, 30 against Georgetown, 33 against defensive minded Wisconsin, and was throttled to a mere 25 against a tall, athletic, well prepared Jayhawks team with a strong fan contingent in Detroit. It was Davidson's first loss since December 21st, a one point loss to North Carolina State, and ended the nations's longest winning streak. Stephen's dad, Dell, played 16 years in the NBA, where he was described as a reliable 3 point shooting guard. Apparently, in games of "Horse" he beat his son, regularly, until recently. Stephen wanted to go to Virginia Tech but he was not offered a scholarship. His parents were Hokies and his mother was an outstanding volley ball player. Good DNA.....but much more!

When they flashed a picture of Sonya Curry on the screen, from the stands, rooting for Stephen, I was impressed. She is a beautiful woman! But that's not the half of it. Here's an interview with Sonya from Danielle Trotta of WBTV, Charlotte, NC.

This family, the Currys, have got it right. And the cornerstone of those values is Sonya Curry, as a mother. Would that many of the fine athletes have the grounding in values that a mother of this quality brings to them, and wouldn't it be wonderful if so many athletes had a a father figure in their life like Dell Curry, and wouldn't it be fabulous if athletes could be exposed to a coach like Davidson's, Bob McKillip.

The best stories in "March Madness" are the stories that seldom reach the majority of fans. The internet brought out this one from Tom Sorenson's Blog in the Charlotte Observer

Well, fans, maybe there is something besides Basketball and Health Care, but my focus is pretty narrowed, this time of year. I just wish I had time to explore all the internet has to offer, because I'm missing a lot of news that makes me feel awfully good.

By the way, at the John Wooden Classic, Mbah a Moute's 21 points lead Bruins' rally vs. Davidson Stephen Curry scored 15 points, to Kevin Love's 12!

I wonder how Pinckneyville did this year?