Well, even if the Governor won't help, and Medicaid (CalOptima) is indifferent to my plans to put the world in order, I've still got help, where it really counts, with my sunflowers.

Here's the problem: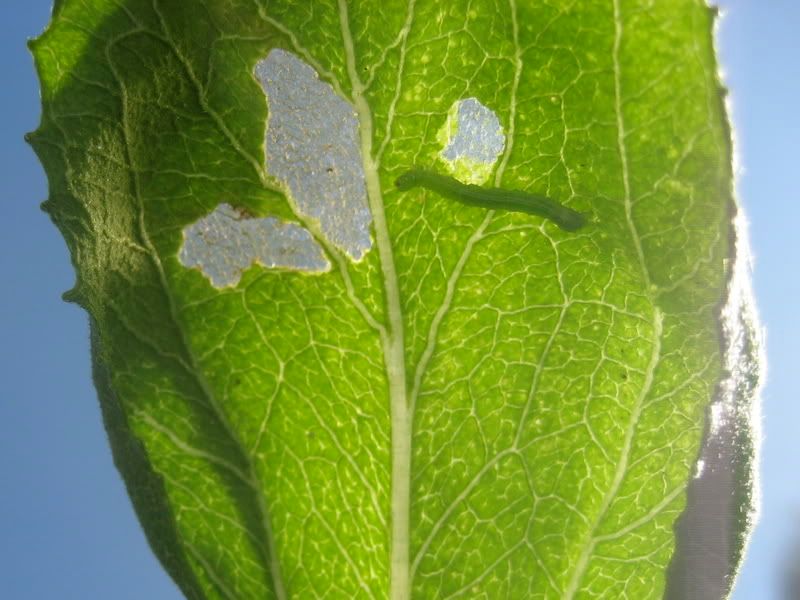 I don't know what species it is, or who's its Momma, but the very neat grazing still preserves the leaf's structure and integrity, while decreasing the area available for photosynthesis, and the ultimate height of my sunflower.

Help is on the way: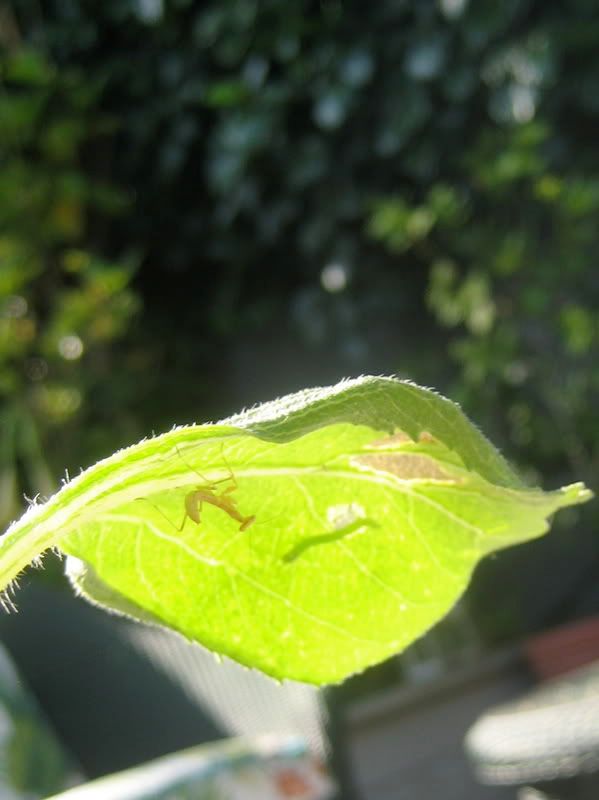 This little guy is 15 mm long, or less, practically transparent, light yellow-green, and contemplating a feast.

Introducing, The Praymanator: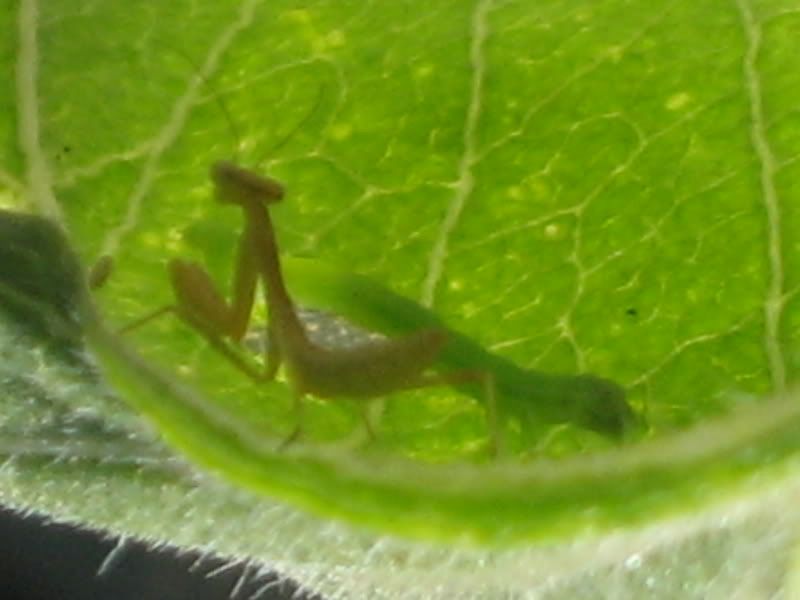 When I came back, there was no trace of the larva, at least not in his old spot, and the Praymanator had moved to a new location.



No intervening bureaucracy!