Thanks to Whatbird.com and ZBirdNerd, from a description alone, I think that the little intruder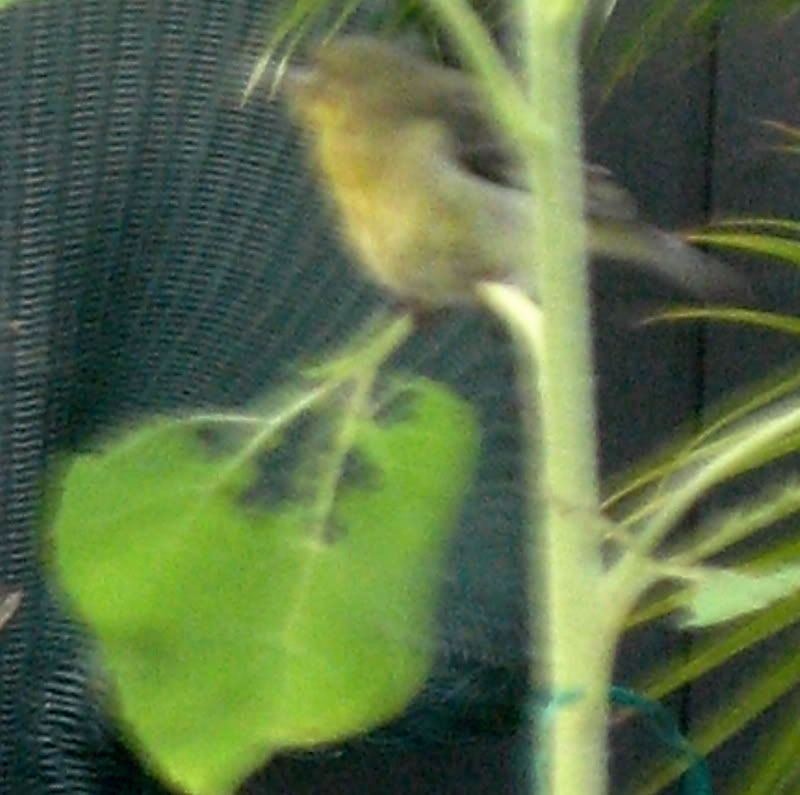 is a Lesser Goldfinch. I'm indebted to the site and to ZBirdNerd.

I'd still love to learn more about its behavior of eating the leaves, and only the leaves of the sunflower. Right next to it are some nice juicy leaves of foxglove, digitalis purpurea.... poison in high dose, and therapy for congestive heart failure in folk remedy.