I gave my self the morning off and planted sunflowers, my horticultural passion, as I've made a lot of Tuesday, Thursday, Saturday dialysis rounds, and I only have 2 patients in the hospital, so, here's some more self indulgence.

Rather than write a letter of thank you to Phil and Morgan, which is overdue, I'm going to use LJ to gather my thoughts, and perhaps send them along. I will start with the pictures:

After sipping a Schramsberg champagne and sampling 5 absolutely incredible hors'd'ouvres on the terrace of the vineyard, we followed our host down to the wine cellar. Apparently the digging device is related in some way to the huge drill that digs out the tunnels for New York's water mains. (You needed to know that, didn't you?) The tunnels are not straight, but wind gracefully to the dining room:




The dining room was large and the round table accommodated ten people. One of the guests, Dennis, is shown looking at the beautiful setting:




A harpist played heavenly music.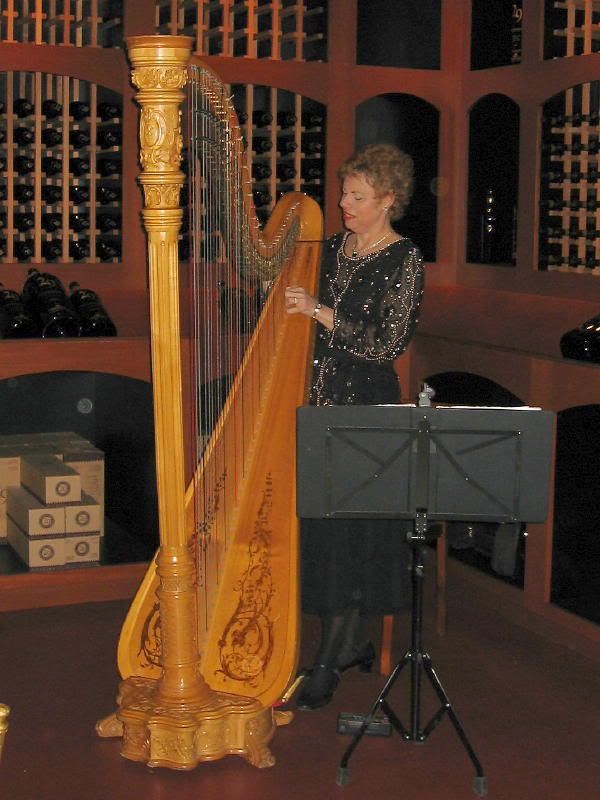 Oh, how I wish I had taken pictures of the food. The menu will just have to do, but Chef Daniel has a restaurant in San Francisco. Lin and I will make it a point to celebrate some momentous event at the first excuse we can come up with....

Sorry to leave you hanging, but I do have to do some work, so back tonight, time permitting.